Last week, DMI Companies, Inc. had the pleasure of hosting Angela Hodge, a Guidance Counselor from Belle Vernon Area High School, for a program through the Westmoreland/Fayette Workforce Investment Board called Teacher in the Workplace.
The Teacher in the Workplace program allows teachers and guidance counselors to understand better what we do, the career opportunities we offer, and the skills their students will need to have to be successful in these careers. With this information, they can incorporate opportunities to develop these skills in their classes/programs and provide students with guidance that closely aligns with their career goals and abilities.
Throughout the day (Feb. 1), Angela shadowed Engineering Manager Erik Dillen, CAD Tech Jared Kuhn, Mechanical Engineer Cam Sawyer, Applications Engineer Megan McKinney, Machinist Damien Smith, Automation Engineer Julietta Maffeo, and Production Worker Jennifer Ebbert to gain a well-rounded understanding of DMI and its SBUs.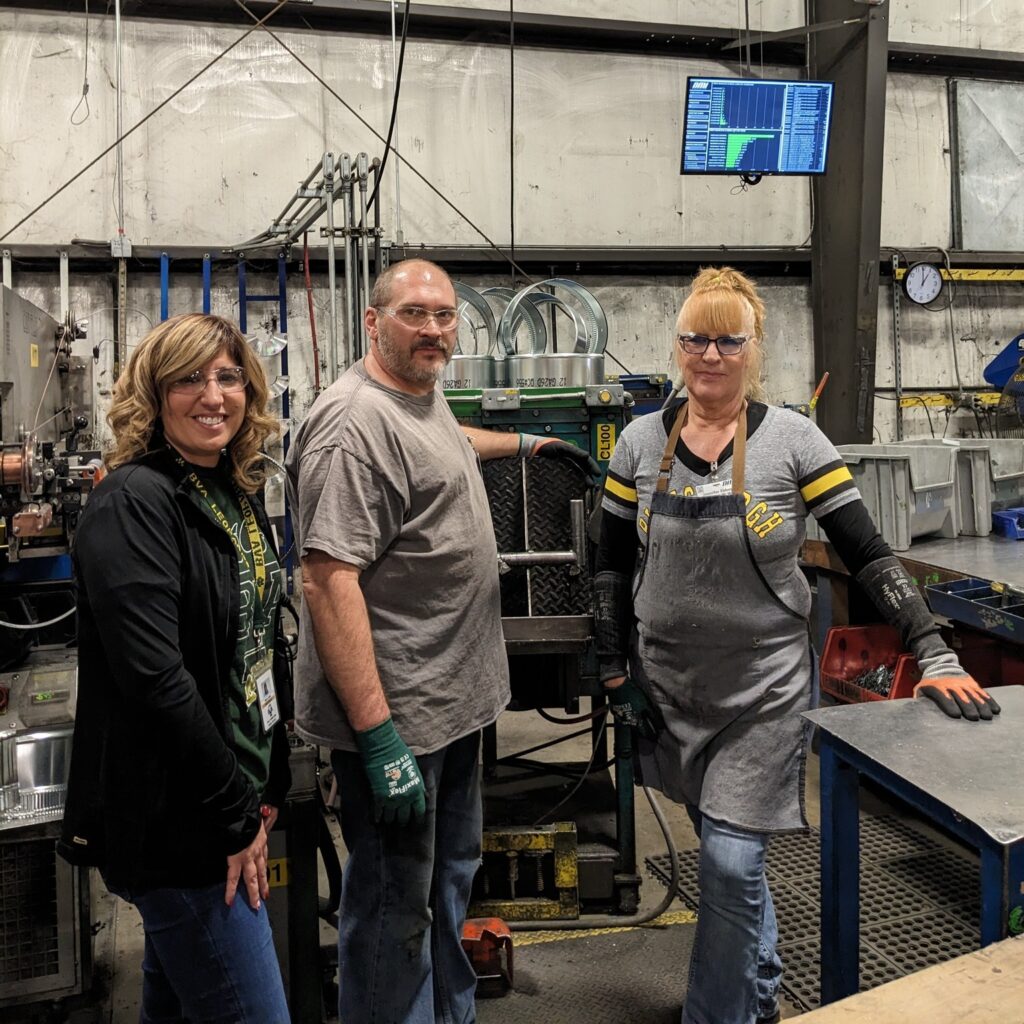 DMI extends a huge thank you to Angela Hodge for attending and the Belle Vernon Area High School and Westmoreland/Fayette Workforce Investment Board for making this possible.