On Wednesday, October 4, 2017, DMI Companies hosted students and faculty from six local schools as a part of our second annual Manufacturing (MFG) Day event. MFG Day is a nationwide event designed to provide interested students an opportunity to explore a variety of fascinating and profitable careers in modern manufacturing.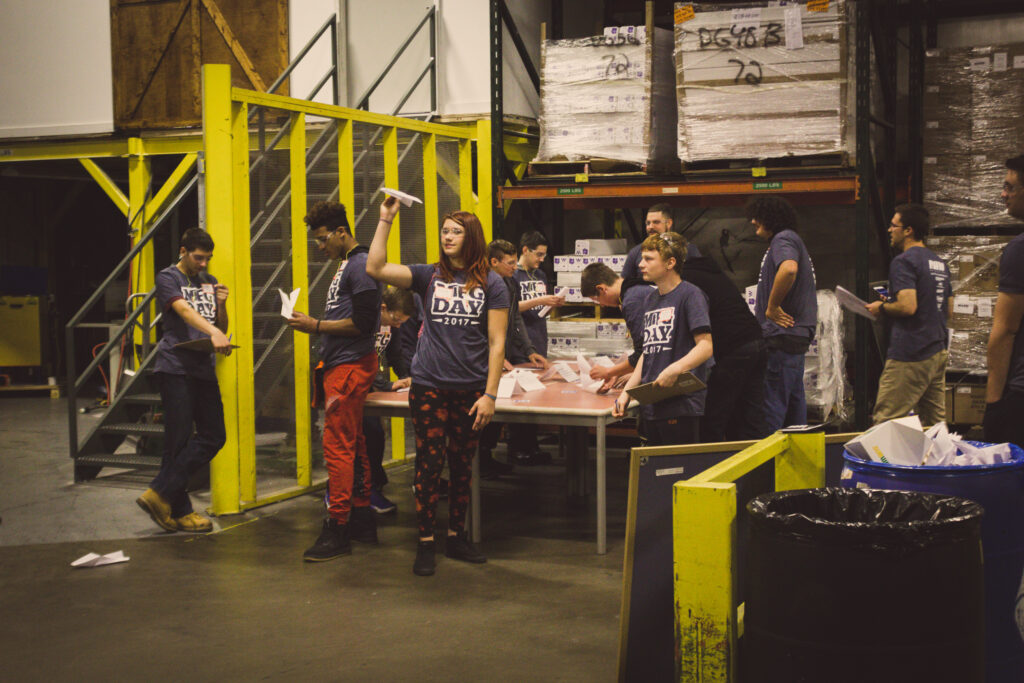 Over 60 students from Belle Vernon, Ringgold, Charleroi, Bentworth, Elizabeth Forward, and Fayette County Career and Technical Institute participated in a variety of activities designed to give them a taste of how technology has revolutionized manufacturing and created exciting and rewarding new career opportunities. Over lunch, they engaged in small-group discussions with DMI employees who currently work in the same high-demand manufacturing occupations in which the students are interested. They finished the day by hearing from recent graduates from their schools who participated in work experiences at DMI and learning how their work experience helped prepare them for their career of choice.
Watch our videos at Manufacturing Day 2017 | DMI Companies – YouTube and Manufacturing Day 2017 – Dave Cranmer of The Manufacturing Extension Partnership | DMI Companies – YouTube.