For Giving Tuesday on November 29, 2022, DMI Companies, Inc. donated $4,400 to the Make-a-Wish foundation to grant a wish to a child in need.  In what has become one of DMI's most cherished holiday traditions, this marks the 19th year DMI has donated a Wish and has donated $74,100 since 2004.
DMI Children's Charity Committee members joined President and CEO Ray Yeager to present the donation to Make-a-Wish representatives at our corporate headquarters in Charleroi, Pennsylvania.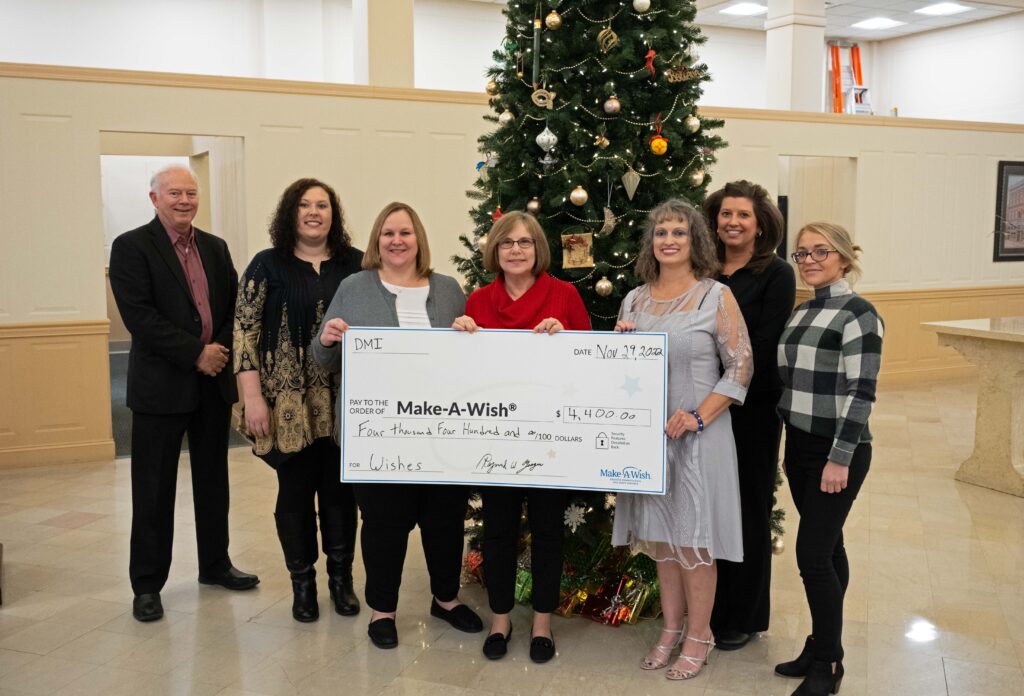 For more information about the Make-a-Wish foundation, visit wish.org.