Students, teachers, and industry partners attended DMI Companies, Inc.'s seventh annual Manufacturing (MFG) Day event on October 4, 2023, for a day of career exploration and development activities at two of DMI's plants.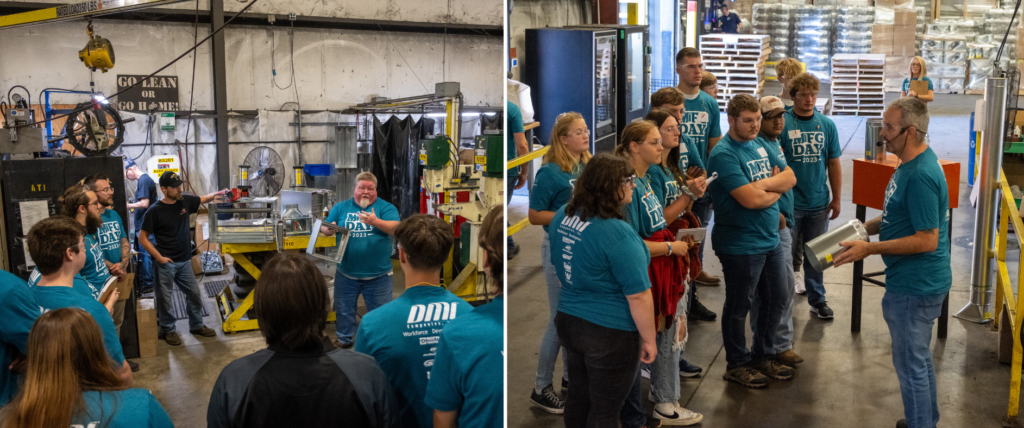 The MFG Day events were held at our Monongahela, Pennsylvania, and Wagoner, Oklahoma, locations simultaneously so that participants at the two locations could collaborate via video conference at various points throughout the day. Approximately 60 students from Charleroi Area High School, Belle Vernon Area High School, Yough High School, and Elizabeth Forward High School attended our Monongahela facility, while approximately 50 students from Wagoner High School and the Indian Capital Technology Center visited our Wagoner facility.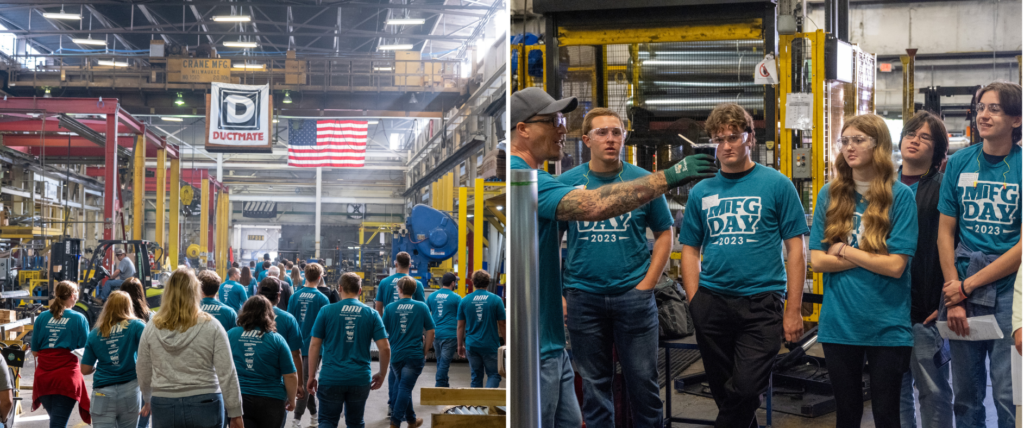 To kick off our MFG Day, students were welcomed by DMI Companies' President and CEO Ray Yeager, heard more about MFG Day from Workforce Development Manager Katie Hager, and were given a brief safety presentation by Safety Manager Nick Dadig to ensure the students' safety as they walk through our facilities.
At Monongahela, students then heard from a guest speaker, Catalyst Connection's President and CEO Petra Mitchell about reasons to love manufacturing, the importance of manufacturing across Pennsylvania, and the amazing potential for career opportunities that manufacturing provides.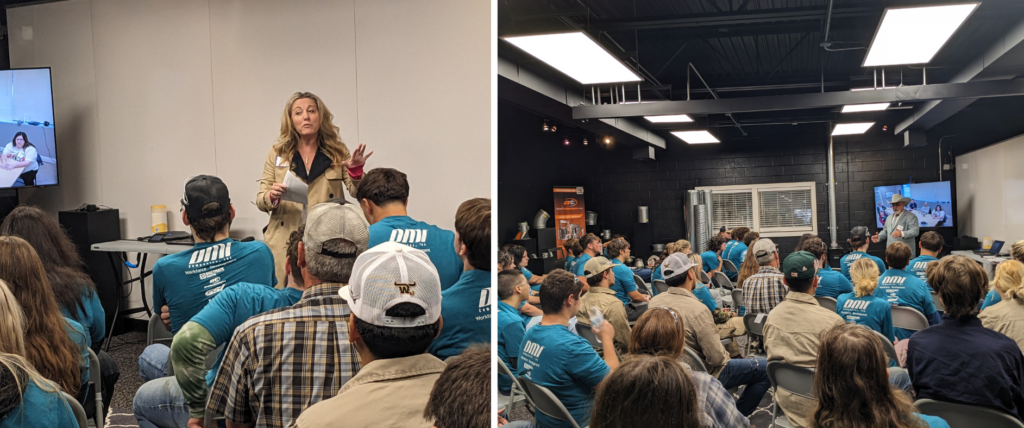 At the same time, students at Wagoner heard from two guest speakers, Oklahoma State Senator Blake Stephens and Director of Wagoner Economic Development Authority Darla Heller. The two of them spoke about the importance of manufacturing and the career opportunities it provides.
Next, students were broken into groups and paired with DMI employees from a variety of different career paths including Engineers, Production Workers, Electricians, Machinists, Automation Technicians, and more to tour our facilities and see advanced manufacturing technology in action.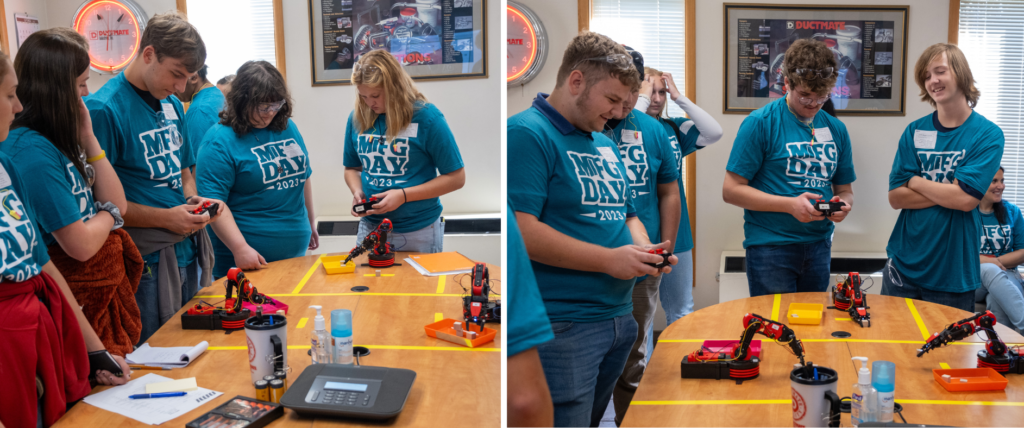 After the tour of our facilities, students participated in a hands-on robotics lesson, assembled Cable Shark components as part of a Lean Manufacturing lesson, and attended group career panels with DMI employees to learn more about their fields of interest. Over lunch, students learned about DMI's sustainability initiatives in presentations by Sustainability and Environmental Compliance Coordinator Edwin Hart and Shipping Manager and Sustainability advocate David Jackson.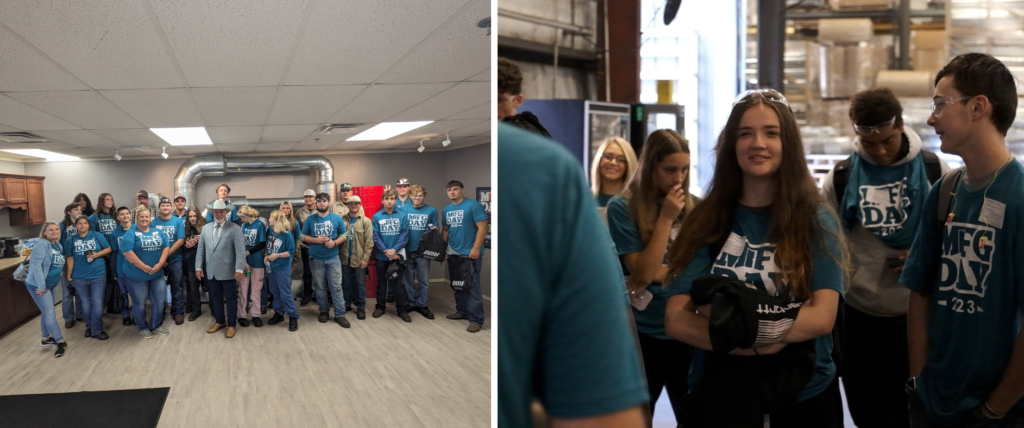 After lunch, students reassembled to listen to a presentation about careers in manufacturing with Katie Hager. Students also heard from Automation Engineer Julietta Maffeo about her career path at DMI and how her success started with programs like MFG Day, BotsIQ, and a DMI internship. Lastly, students participated in an engaging game of Kahoot to reinforce the information they learned throughout the day.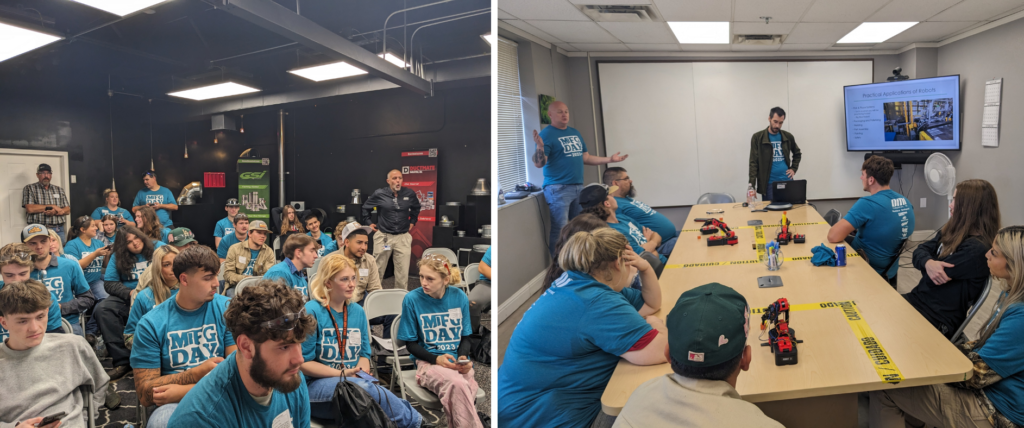 DMI has hosted MFG Day events since 2016 that have provided opportunities for hundreds of students to learn about advanced manufacturing and the variety of career opportunities it offers. Many of those students have returned to participate in additional DMI Workforce Development programs and have even joined us as full-time employees.
DMI Companies, Inc. thanks all who participated in our MFG Day event, and we are looking forward to the next one.