Our 2017 report is now available highlighting our corporate-wide sustainability efforts.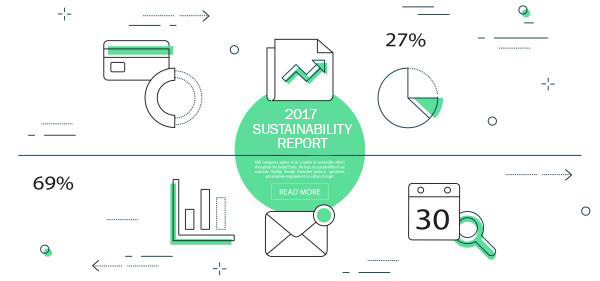 The board of directors, management and our strategic planning group meet throughout the year to develop a framework for success. As a reminder, a few years back we adopted DMI2020, which is our current "roadmap for the future." This updated strategic plan integrates our sustainable agenda into our core business strategy. Our corporate focus is on continuous improvement – minimizing our environment impact while maximizing our value.
"DMI is building a better world for ourselves and our children by providing a sustainable environment through our products, operations and personal conduct"

DMI Strategic Plan:
Improved Vision –the preferred manufacturer and supplier of innovative, sustainable products while continuing to serve the building industry.
Sustainable Strategic Objective — Operate DMI Companies in a manner that protects and promotes the health and well-being of the environment.
Sustainable Initiatives for Culture Change –look to build a better world for the future by creating a sustainable framework for the environment.
Working together, we are making clear progress toward future at DMI Companies. We continue to challenge ourselves with aggressive targets, higher expectations, and a broader mindset about incremental improvement among our company and its employees. I am very proud of what we have accomplished since undertaking this journey more than 10 years ago.
Some areas where we made demonstrable progress include:
Energy Savings
Water Savings
Material and Waste Savings
Stakeholder Engagement
New Products and Services
Launching our Sustainability Website
Ethics and Professionalism

To read the full 2017 Annual Stability Report, please CLICK HERE.